Early Linn Sondek LP12 from 1974 Part 1
Today we received an early Sondek LP12 from 1974 for servicing. One owner since new. The turntable is near original specification and in overall excellent condition (under the dust and cobwebs)...
This will be the first service.... The pictures below are as we received it. Although this turntable could be upgraded towards a modern LP12 specification the idea for this one is to keep it as original as possible. Ready for the next 50 years (although slightly more frequent servicing is recommened). 
The completed service can be seen in Part 2.
The turntable has the original lid, fluted plinth and SME arm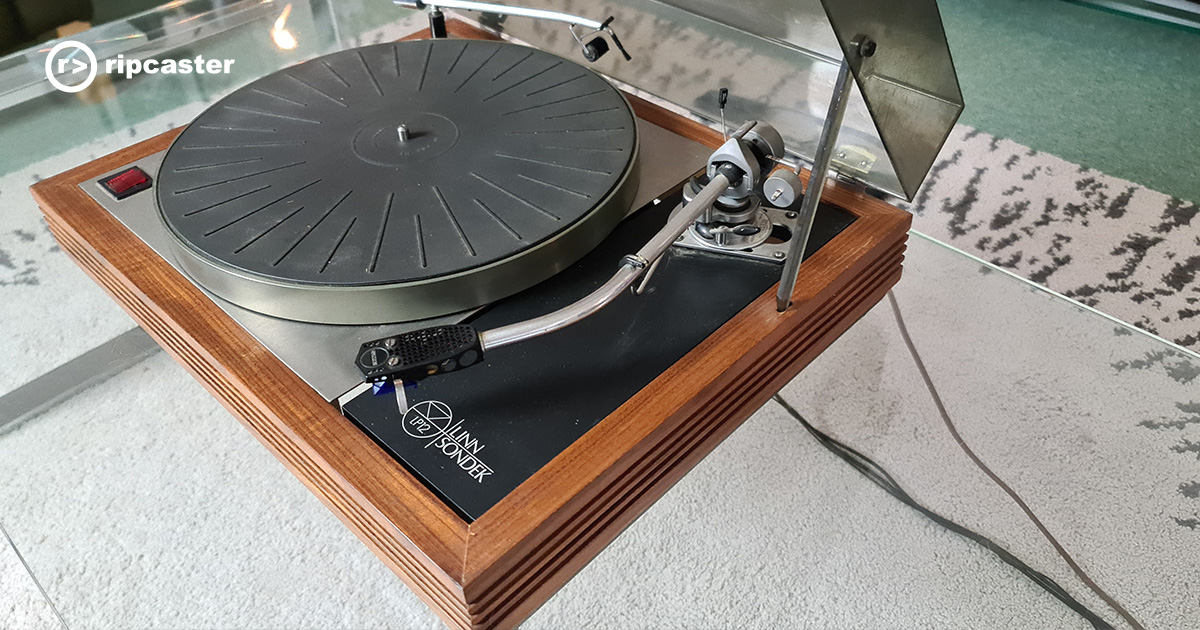 The fluted plinth is in very good condition - given the age.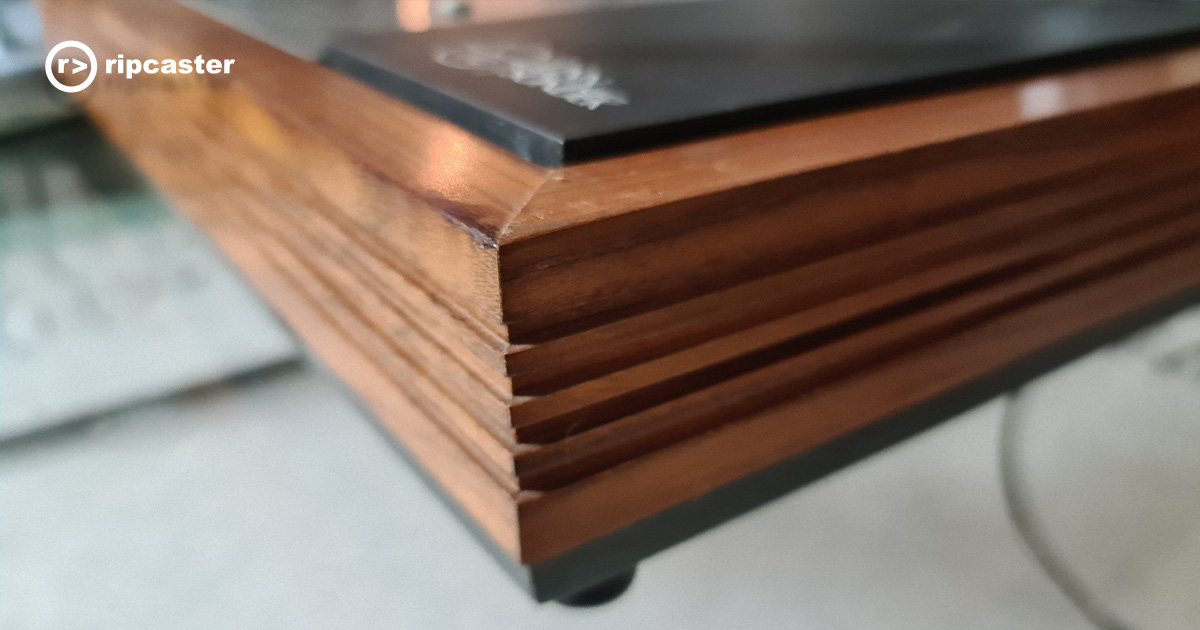 The heavy inner and outer platter. The bearing is bone dry...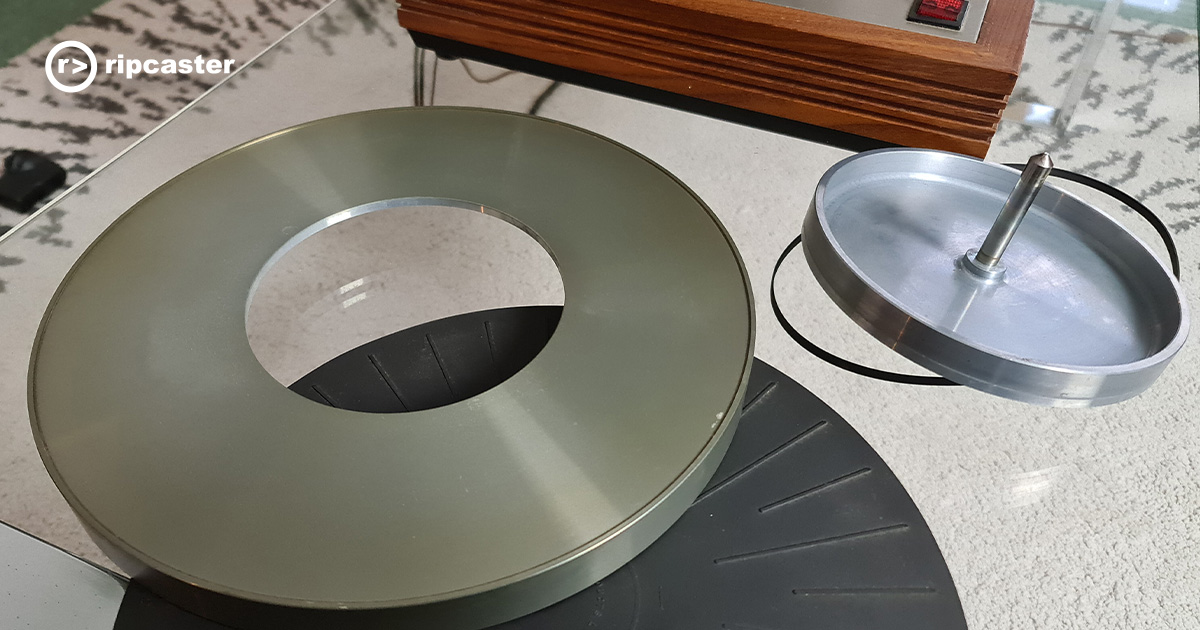 Detail showing the serial number and the early bearing design....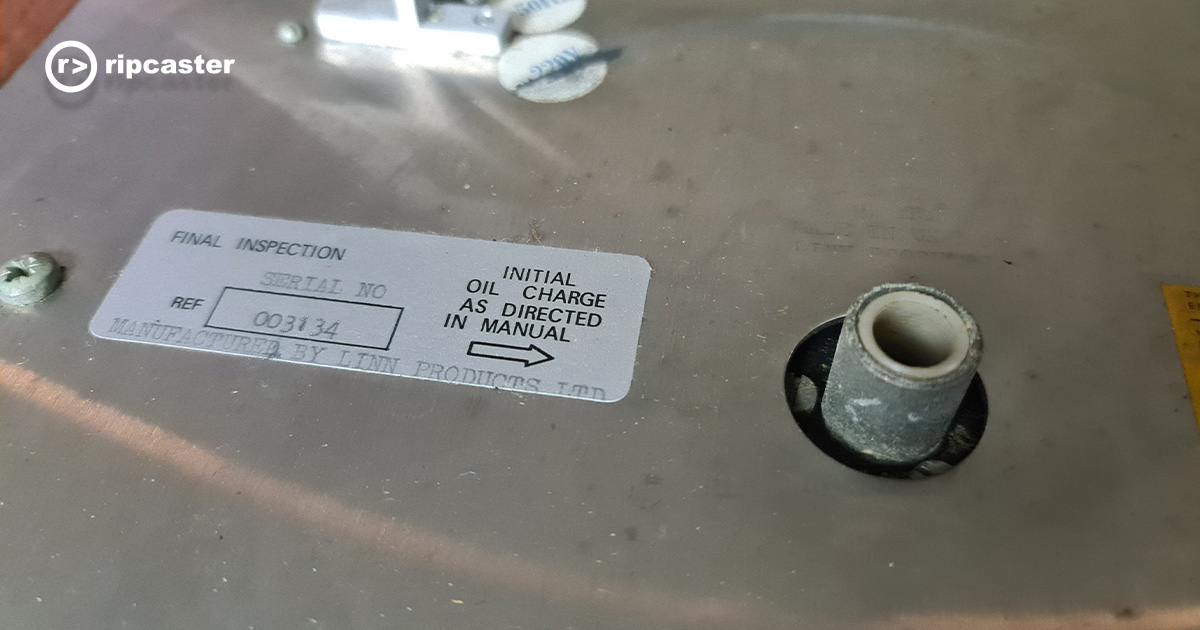 Early Sondek plinths are fluted on all 4 sides with metal lid hinges.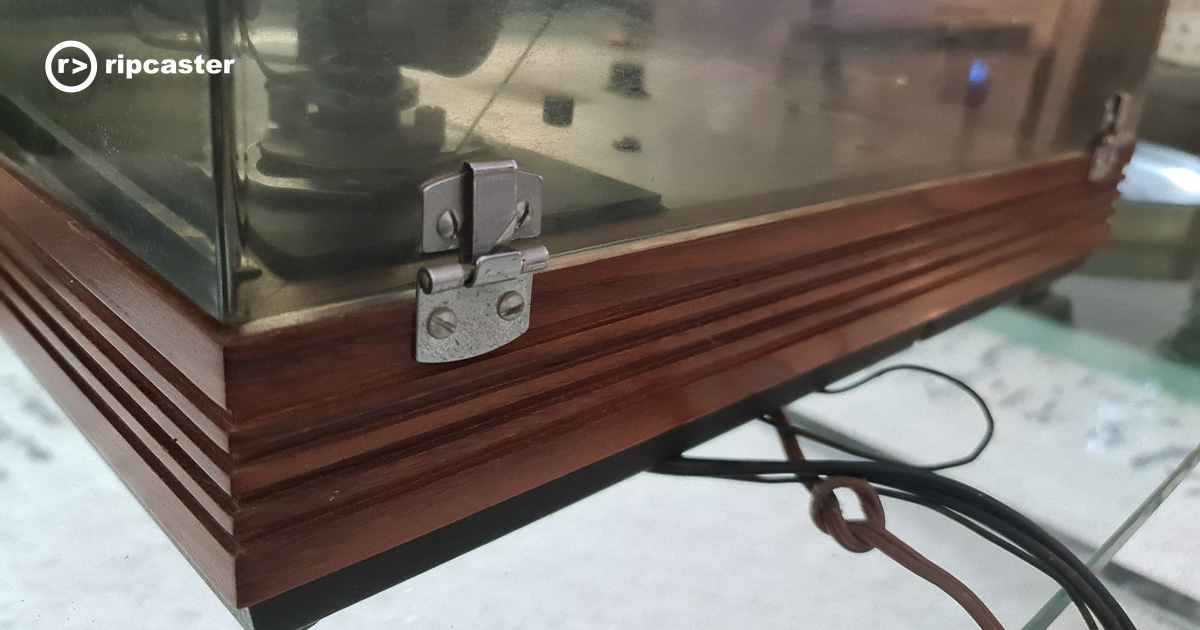 SME Tonearm detail: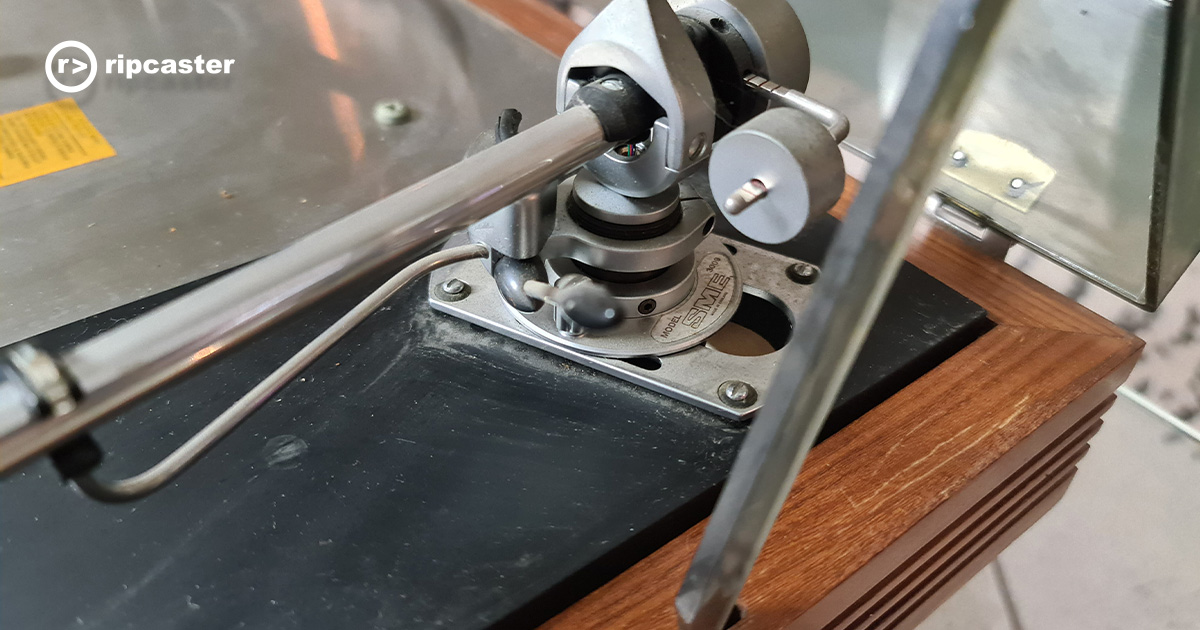 Early outer platter showing the felt around the rim. The original thick rubber matt can also be seen.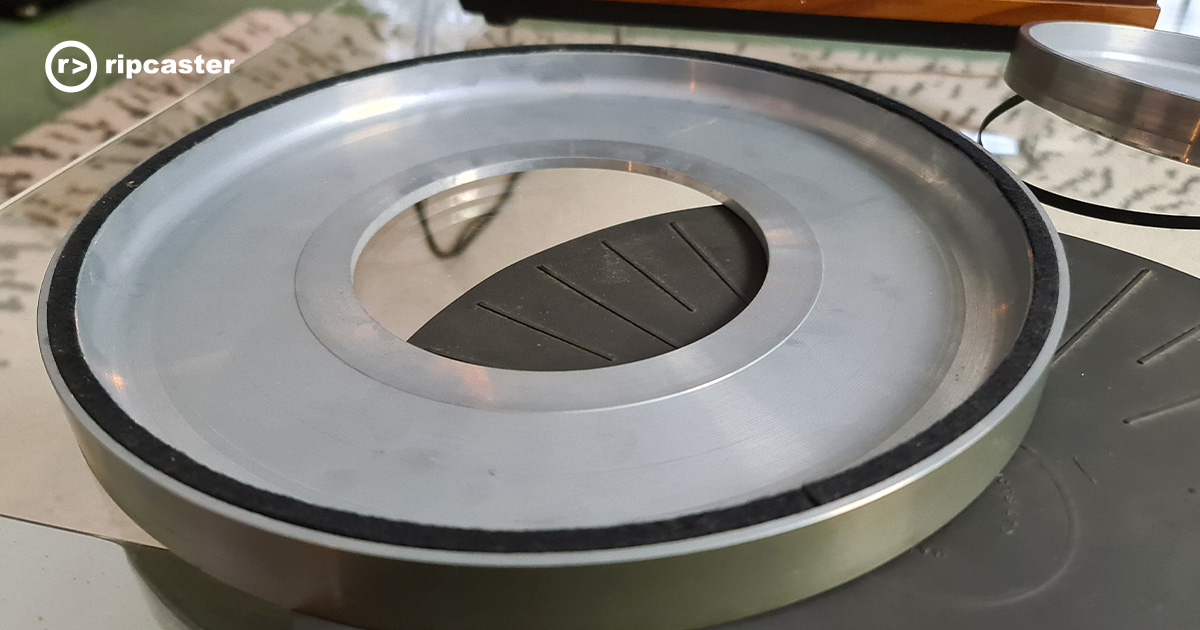 The orignial plinth design - no bracing or horizontal slots.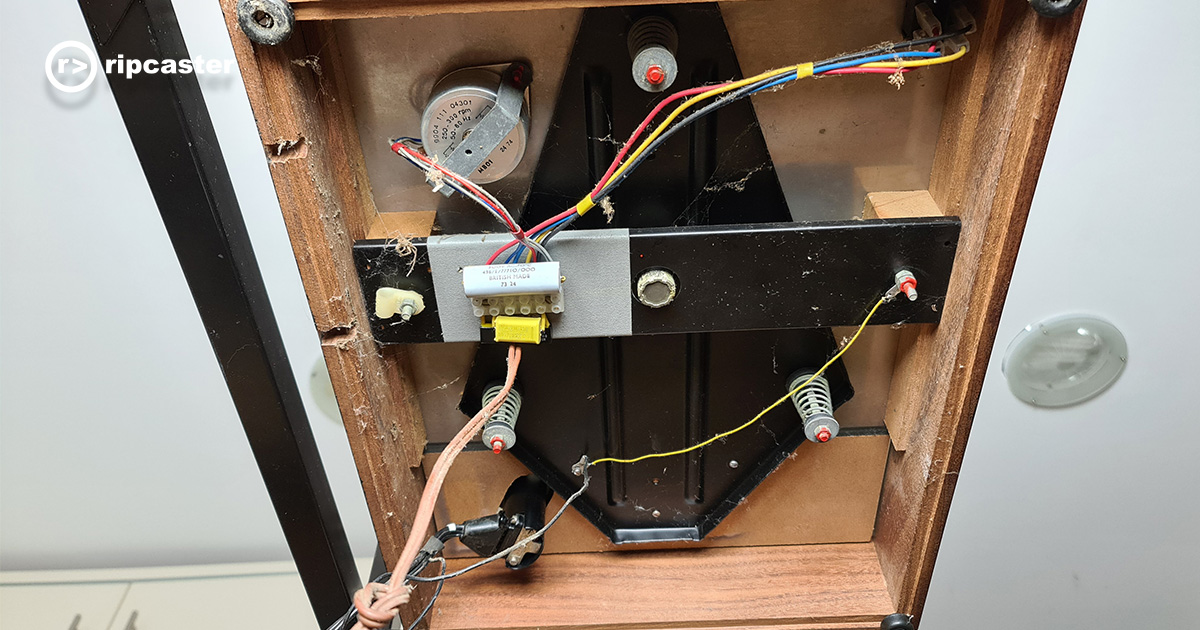 Non-standard cobwebs and dead spider 'upgrades' shown here: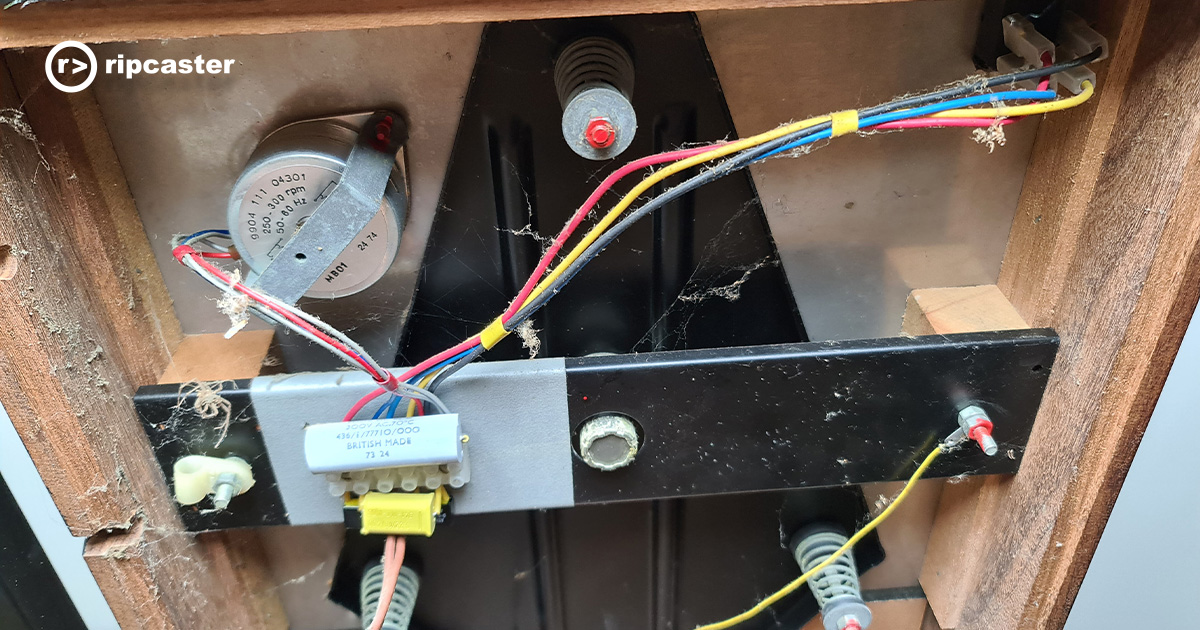 LP12 Motor detail: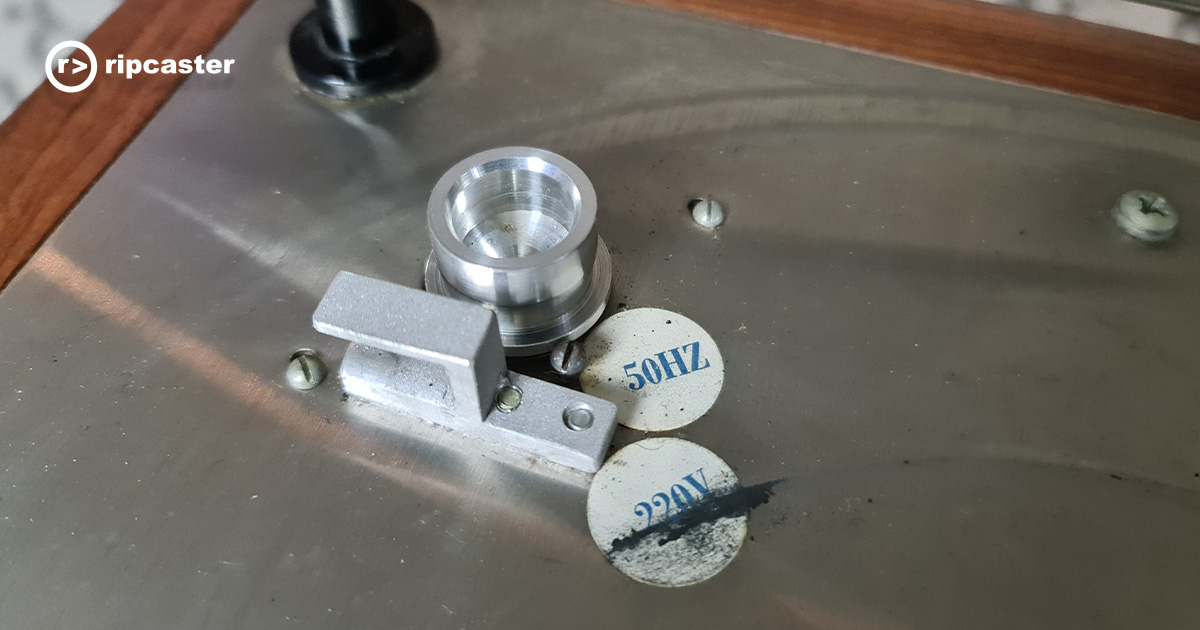 LP12 from 1974 for servicing at Ripcaster: