Linn Organik DAC Upgrade for Klimax 350 Exakt Speakers
Linn Organik DAC Upgrade for Klimax 350 Exakt Speakers.
We have just completed an upgrade for one of our customers.
The original system consisted of a Linn Klimax System Hub (2018) and a pair of Linn Klimax 350 Exakt speakers featuring Linn's previous generation Katalyst DAC architechture.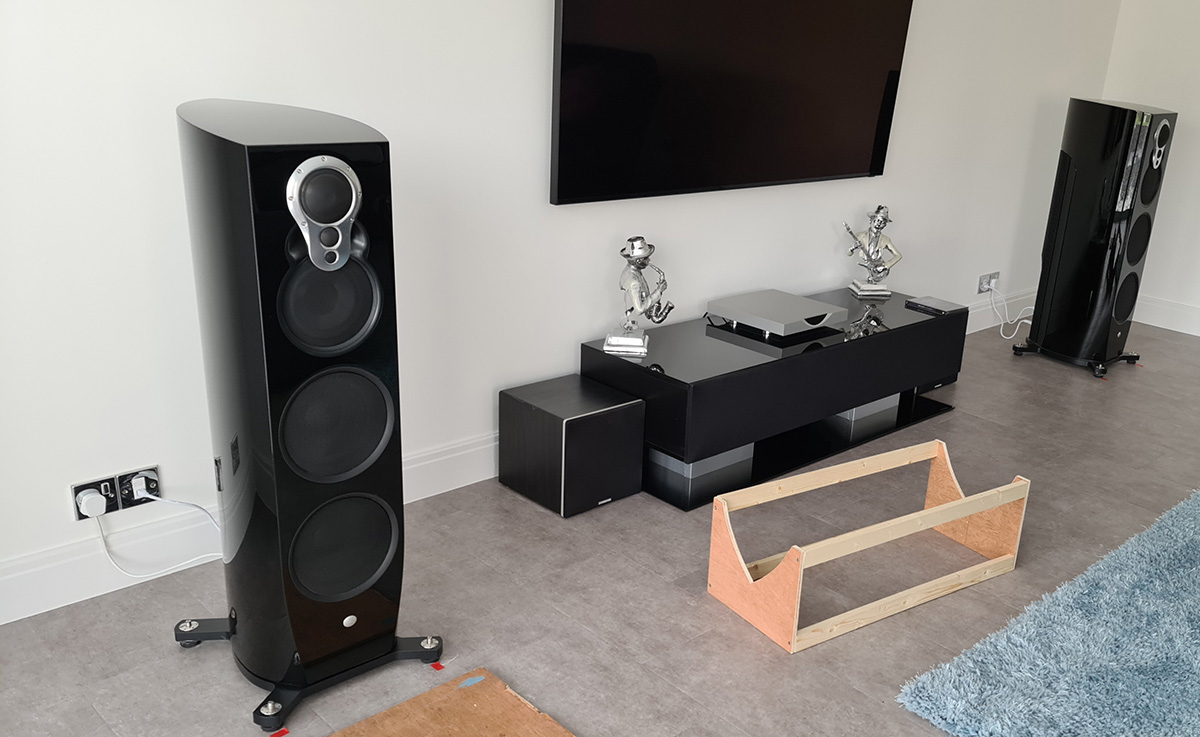 The first stage is to remove the rear spine containing the amplifiers and DAC modules. The left hand image shows the spine still connected to the wiring harness on the rear of the speaker. The right hand image shows the speaker with the spine removed.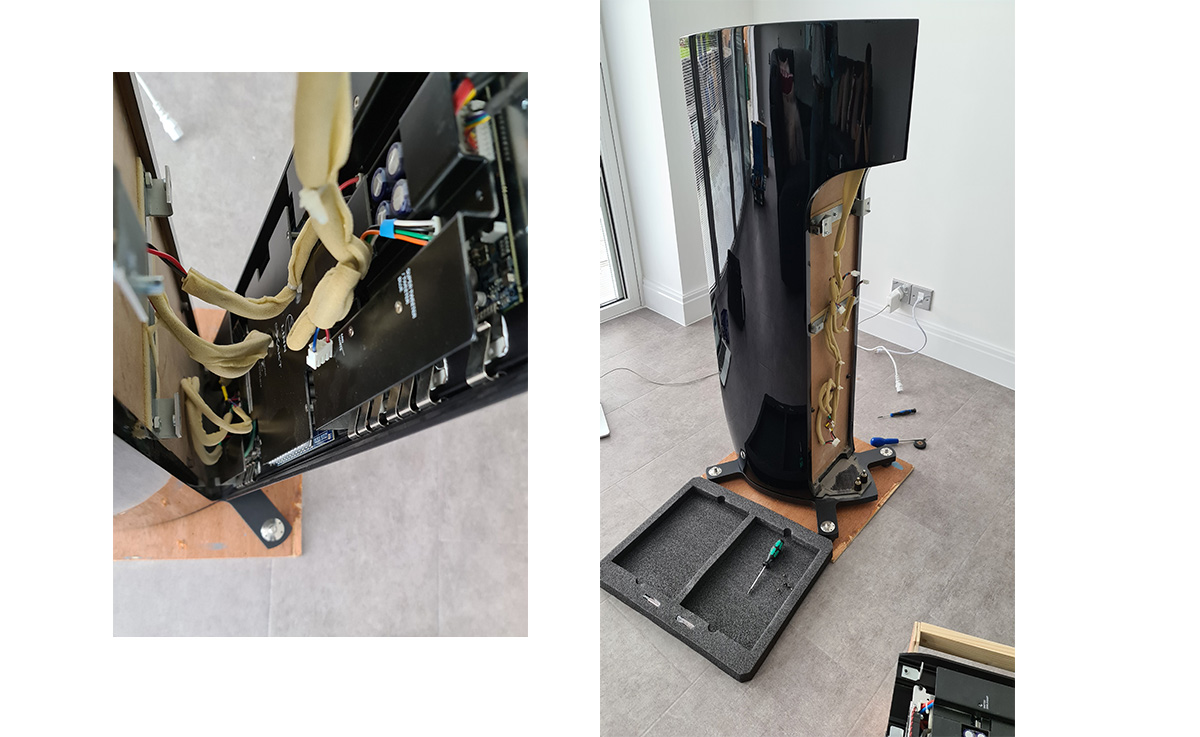 The spine is then placed in our jig to allow removal of the metal covers and access to the DAC board: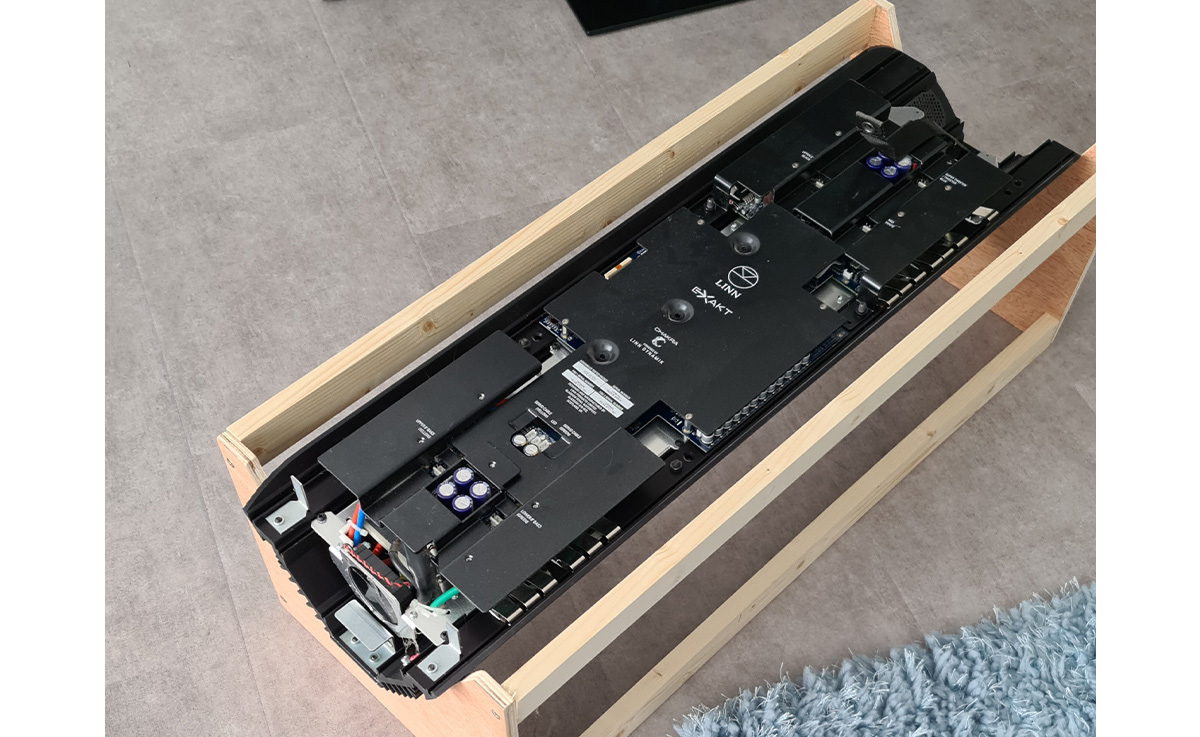 Here with the covers removed you can see the Organik board fitted to the speaker spine. The original Katalyst board can be seen lower left.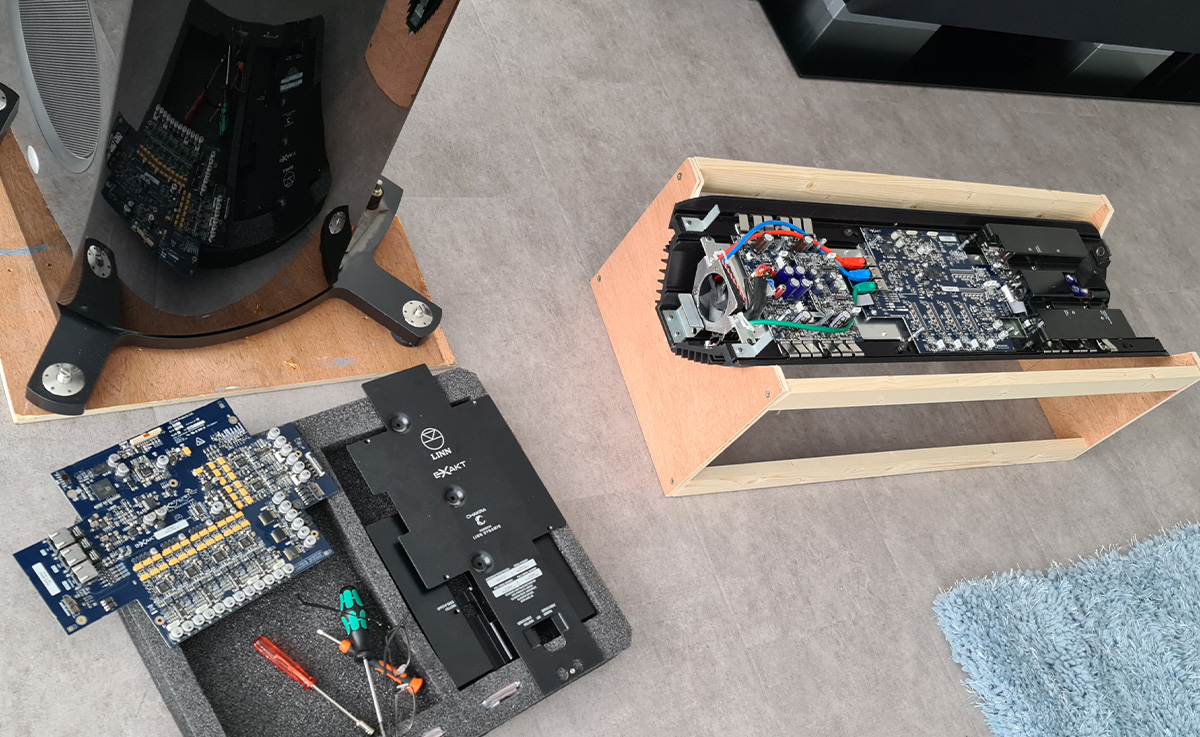 Here you can now see the Organik DAC board fitted: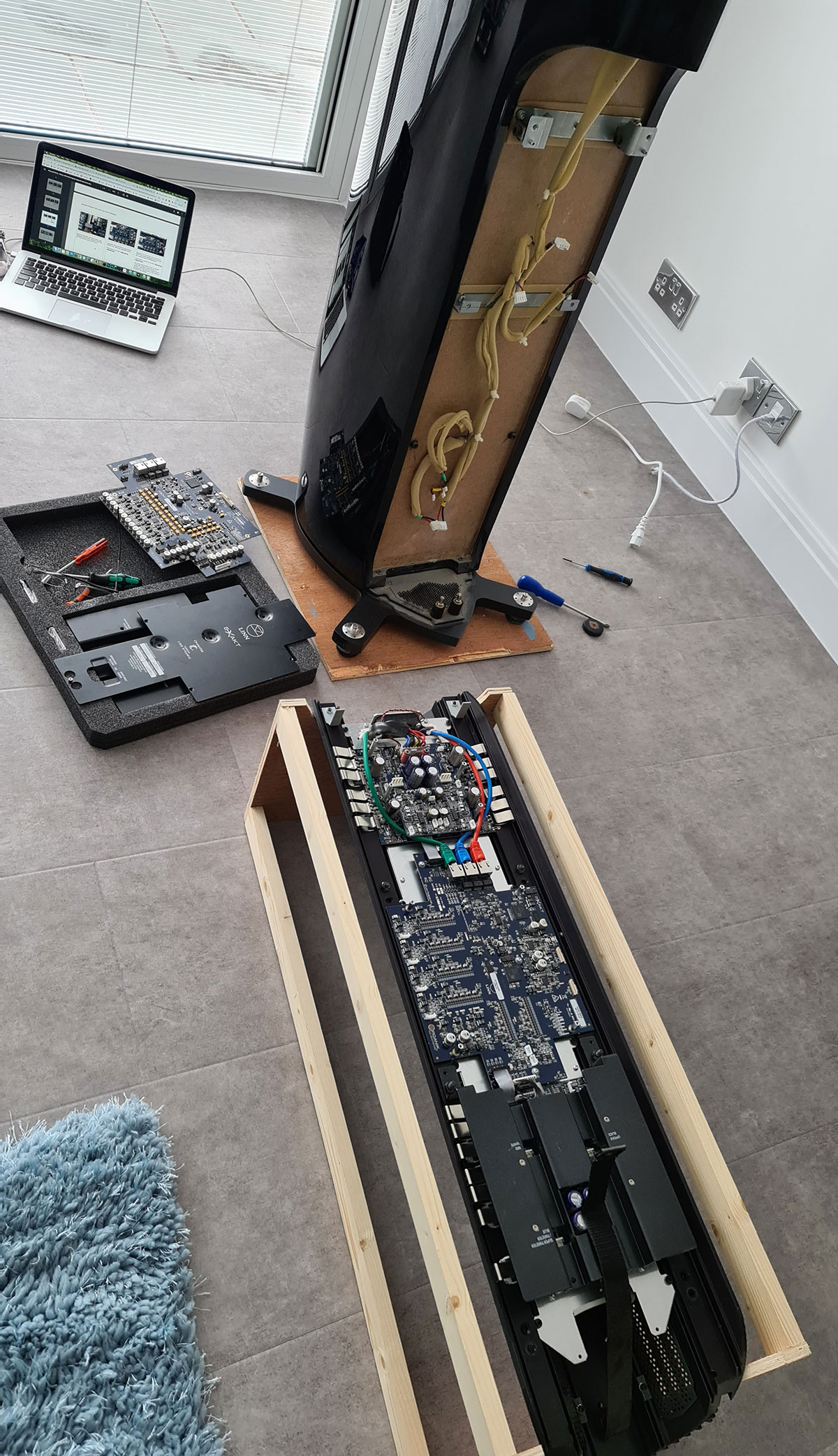 The metal covers are then refitted and the spine re-attached to the speaker cabinet and wiring harness reconnected. 
Badges are also fitted to the rear of the spines to indicate the Organik DAC upgrade has been fitted.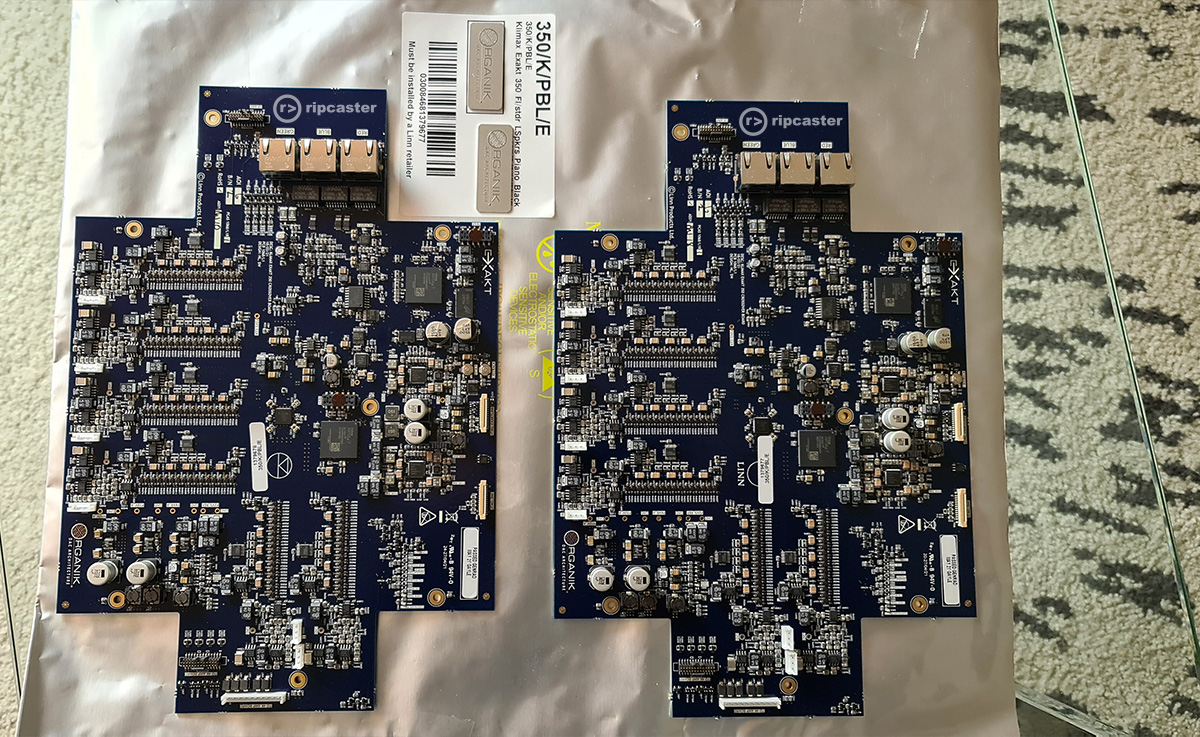 Here you can see the completed system. New Organik DAC modules fitted to each speaker.
This customer also upgraded their original Klimax System Hub (2018) to the latest Klimax System HUB. 
Once the system has been reconnected we configure the software settings, tune the system and apply Space Optimisation+.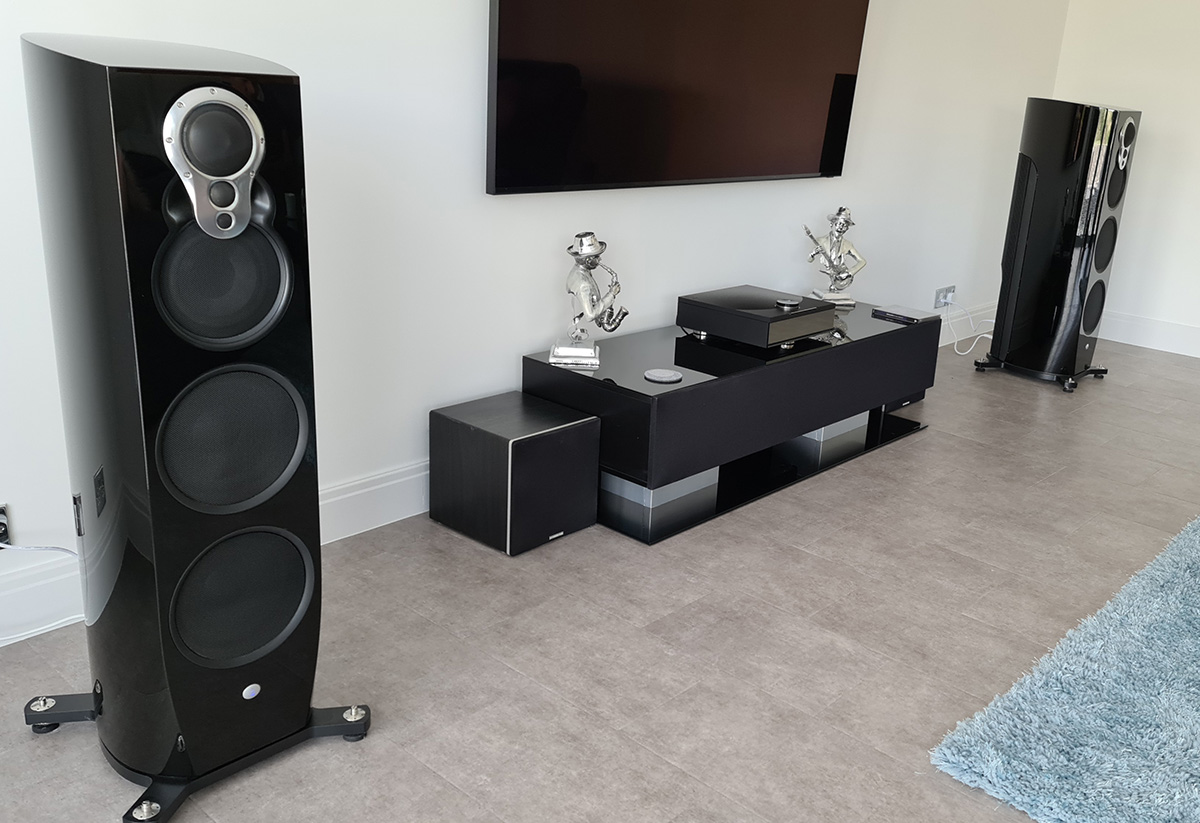 Call 01183218292 to discuss upgrading your Linn system.